Need more information about cannabis as medicine?
Get Dr. Bonni Goldstein's best selling book   "Cannabis Revealed"
Medical
Evaluations
(Medicinal use
in California)
FOR verification
visit https://ccoa.drgreensoft.com
Or call 855-411-4420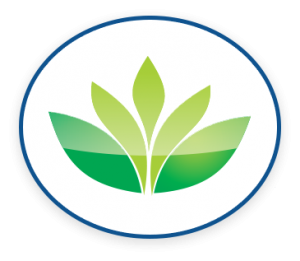 Established in 2008, Canna-Centers offers medical evaluations to patients who wish to incorporate the use of cannabis in their treatment regimen.  Our physician-owned office is dedicated to helping those with serious and chronic illnesses understand the science of cannabis.  Medical cannabis helps with many conditions including chronic pain, epilepsy, autoimmune disorders, cancer, gastrointestinal illnesses, sleep, anxiety and depression, PTSD and many others.   We have helped thousands of patients improve the quality of their lives with cannabis medicine in a safe, legal and compassionate environment.
If you are interested in learning about the science of medical cannabis, please check out our Educational Program.
Our Medical Director, Bonni Goldstein M.D., is an expert in cannabinoid therapy and has lectured at many conferences, including Patients Out of Time, CannMed and United Patients Group.  She co-authored the article, "The current status of artisanal cannabis for the treatment of epilepsy in the United States," published in a special issue of the scientific journal Epilepsy & Behavior.   She was awarded "2017 Medical Professional of the Year" by Americans for Safe Access.   Dr. Goldstein's book, Cannabis Revealed: How the world's most misunderstood plant is healing everything from chronic pain to epilepsy, was awarded semifinalist 2017 Book of the Year by the American Botanical Council.
The following is required in order to make an appointment:
You must be a California resident and will be asked for proof of residency

Current CA photo ID (such as CA driver's license or DMV-issued CA ID card)OR
Two proofs of CA residency, such as lease, utility bill, car insurance showing same address PLUS current photo ID (out of state or passport)

Medical records that document your chronic medical condition
For pediatric patients, parents' CA photo IDs and child's medical records
**Please note that Dr Goldstein is currently only accepting new pediatric patients.  
------------------------------------------------------------------------------------------------------------
WHY RENEW YOUR MEDICAL RECOMMENDATION IF CANNABIS IS NOW LEGAL FOR OVER AGE 21?
PAY LESS TAXES ON YOUR MEDICAL CANNABIS
NO QUANTITY OR PLANT COUNT RESTRICTIONS FOR MEDICAL PATIENTS
HIGHER POTENCY ALLOWED FOR MEDICAL PATIENTS
AVOID HARASSMENT BY LAW ENFORCEMENT